Why You Should Move to Canada? Unlock Incredible Opportunities & Live a Life of Abundance and Fulfillment!
Canada is a great place to live, and there are many reasons why you should move to Canada. It has a friendly immigration system, low crime rates, beautiful nature, economic benefits, cultural diversity, and free healthcare. Keep reading to find out why you should immigrate to Canada.
The Canadian Dream – Immigration Made Easy 
Canada is often touted as one of the most immigrant-friendly countries in the world. 
With its generous immigration policies and open-minded approach to immigration, it's no surprise that many immigrants have chosen Canada as their new home. 
But what exactly makes Canada so attractive for immigrants? Let's look at why immigrating to Canada is easier than you think. 
Canada's Immigration System 
The Canadian government has made it incredibly easy for immigrants to settle into their new life in Canada. The immigration system is designed to be simple, straightforward, and accessible. 
Canada also has a points-based system that evaluates potential immigrants based on age, language proficiency, education level, work experience, etc. 
This system puts everyone on an equal footing when assessing who should be eligible for permanent residency or citizenship in Canada. 
Financial Assistance 
Canada also offers financial assistance for those who are looking to immigrate. From government loans and grants to private financing options, there are plenty of ways for potential immigrants to get the help they need when settling into their new lives in Canada. 
This financial assistance can help make the transition easier by helping with things like finding a place to live or securing employment. 
Employment Opportunities 
On top of this financial assistance, numerous employment opportunities are available for those who wish to move to Canada. 
From high-paying jobs in fields like finance and technology to lower-paying positions in the service industry, plenty of job openings are available for those seeking work in Canada. 
Additionally, many employers are willing to sponsor foreign workers and provide them with a work visa to stay and work legally in the country. 
Let's Take a Trip to Canada's Natural Wonders! 
If you're thinking about immigrating to Canada, there's no better time than now to explore its breathtaking beauty! Canada is home to some of the most stunning natural landscapes in the world. 
From the majestic Rocky Mountains and soaring waterfalls to sprawling prairies and crystal-clear lakes, there's no doubt that this country is a nature-lovers paradise. 
Niagara Falls 
Let's start with one of the most famous attractions in the country—Niagara Falls! Straddling the border between Ontario and New York State, Niagara Falls is one of the most impressive sights on earth. 
It consists of three individual waterfalls—American Falls, Horseshoe Falls, and Bridal Veil Falls—connected by a single body of water. On average, more than four million cubic feet (112,000 cubic meters) of water cascade over Niagara every minute! 
Gros Morne National Park 
Located in Newfoundland and Labrador, Gros Morne National Park has some truly spectacular scenery. This UNESCO World Heritage Site encompasses 1,805 km2 (697 mi2) of land stretching from the Atlantic Ocean into rugged coastal mountains. 
You will find lush forests, deep fjords, towering cliffs, and miles of hiking trails within its boundaries. Watch for moose as you explore this remote corner of Canada! 
Banff National Park 
Another one of Canada's world-class national parks is Banff, located in Alberta's Rocky Mountains. Filled with snow-capped peaks and glacial valleys, Banff offers plenty for nature lovers to explore. 
In addition to its incredible landscape views, Banff boasts hot springs where visitors can soak away their cares while taking in the majestic beauty around them. Whether you want to hike, ski down its slopes, or stroll along Lake Louise's shoreline, Banff has something for everyone!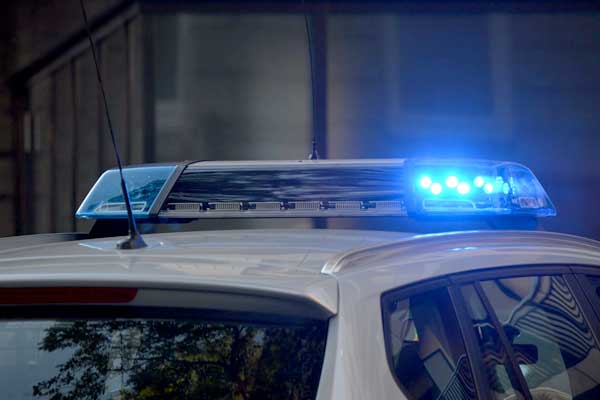 Canada's Low Crime Rates: A History Lesson 
It's no secret that Canadians are some of the friendliest people around. But it turns out that Canadian cities are also some of the safest places to live in the world. 
We're not just talking about the occasional friendly smile here and there – we're talking about actual crime statistics. Let's explore why Canadian cities have such low crime rates and how you can feel secure in your new home. 
A Short History Lesson 
Canada has a long history of low crime rates, stretching back to its early days as a nation-state. The country was founded on principles of peace and order, emphasizing law and justice for all citizens. 
This commitment to justice was codified in 1867 when the federal government created the Criminal Code of Canada, which regulates criminal activity throughout the country. 
The power of this code is evident in today's low crime rates across Canada; violent crime has dropped by nearly 30 percent since 1991, according to Statistics Canada. 
This means Canadians can walk down their streets without fear of becoming victims of serious crimes like murder, sexual assault, or robbery. Canada boasts one of the lowest violent crime rates among developed countries worldwide.              
The Benefits 
There are many benefits to living in a country with low crime rates. For starters, it makes it easier to find affordable housing as landlords don't have to worry about tenants getting into trouble with local law enforcement or engaging in illegal activities on their premises. 
Low crime also leads to less stress for residents as they don't have to constantly worry about becoming victims of a violent attack or theft. Finally, businesses thrive in an environment where potential customers feel safe enough to patronize them regularly without fear for their safety or property. 
All these factors combine to create vibrant and thriving communities that are welcoming and inviting for newcomers worldwide! 
Reaping Economic Benefits in Canada 
Canada is a great place to live, work and raise a family. With its diverse population, rich culture, and incredible natural beauty, it's no wonder that so many people flock to the Great White North for better opportunities. But did you know that you can also reap economic benefits when living in Canada? Read on to find out how! 
Canada offers immigrants some of the best economic benefits in the world. For starters, the cost of living is relatively low compared to other industrialized nations. 
This means that you'll be able to stretch your dollar further and enjoy more value for your money. Plus, with Canada's high minimum wage rate ($14/hour across most provinces), you'll be able to earn more than you would in other countries—and get paid faster too! 
Another great benefit of living in Canada is access to free healthcare. The Canadian health care system ensures that everyone has access to quality medical services regardless of their ability to pay—which means fewer medical expenses for Canadians. 
On top of that, plenty of tax credits are available for immigrants looking to save money on taxes, such as the Climate Action Tax Credit or the Working Income Tax Benefit (WITB). These credits allow new Canadians to claim back a portion of their taxes each year.    
In addition, Canada has some of the best educational opportunities in the world. Whether you're looking for higher education degrees or vocational training programs, plenty of options are available for those who want to improve their skill set or pursue a career change. 
Furthermore, many universities and colleges offer scholarships and grants for those who need financial assistance with tuition fees, making it easier for immigrants to pursue higher education in Canada. 
Discover Canada's Rich Cultural Diversity 
If you're looking for a country with a diverse cultural landscape, look no further than Canada! From coast to coast and north to south, this great nation is home to people worldwide. 
It's no surprise then that Canada has become one of the most multicultural countries in the world. Let's take a closer look at why Canada is known for its rich cultural diversity. 
Canada has been at the forefront of immigration since the late 19th century when it opened its doors to thousands of British immigrants. Since then, Canadians have welcomed many other nationalities and backgrounds into their communities, making Canada one of the most diverse countries in the world. 
Nearly 20% of Canada's population is foreign-born, representing more than 200 ethnic origins! 
When you visit different parts of Canada, you can experience various cultures and customs worldwide. 
For instance, in Montreal, you can find French-Canadian culture alongside Caribbean influences; in Vancouver, there are vibrant East Asian communities; and in Toronto, there are thriving Indian and African communities that bring unique perspectives to life in this great city. 
No matter where you travel within Canada, you can be sure to encounter something new and exciting every step of the way!  
Canada also offers many opportunities for immigrants to integrate into their home country. 
Numerous organizations are dedicated to helping newcomers get settled and find employment and language classes so they can learn English or French quickly. 
This makes it easier for immigrants to feel comfortable living in their new homes while maintaining their cultural identity.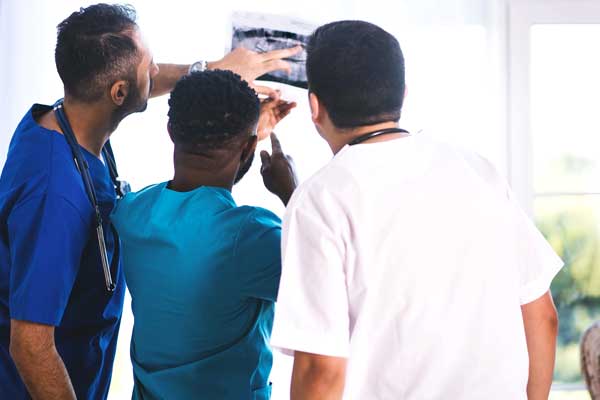 How to Get Access to Free Healthcare in Canada 
Healthcare is an important consideration when deciding where you want to live. If you're an immigrant considering moving to Canada, you may have many questions about healthcare here. 
Will it be affordable? Is it accessible? The good news is that getting access to free healthcare in Canada is easier than you think. Let's break down the basics of how it works. 
Who Qualifies for Free Healthcare in Canada? 
The first step in understanding how free healthcare works in Canada is knowing who qualifies for it. 
All Canadian citizens and permanent residents are eligible for free healthcare under the terms of the Canadian Health Act, which states that all medically necessary services provided by hospitals or physicians must be covered. 
That includes doctor's visits, hospital stays, diagnostic tests, lab work, and more. 
How Do You Sign Up? 
Signing up for free healthcare coverage is relatively simple. All you need to do is fill out an application form with your personal information and submit it to your province or territory's health insurance program office—you can find contact information for each one online quickly enough. 
Once your application has been processed and approved, you'll receive a health card to access free medical care whenever needed. It's as easy as that! 
What Services Are Included? 
Free healthcare coverage in Canada covers a wide range of medical services, including doctor's visits, hospital stays, lab work, diagnostic tests (such as X-rays or MRIs), vision care (including eye exams), prescription drugs (for certain conditions), mental health services, dental care (for children under 18), physiotherapy, and more.
In addition, some provinces also offer additional services, such as home care or chiropractic visits, at no extra cost.