Can a British Citizen Live in Canada: A Guide
It's no secret that Canadians love their British neighbors. After all, the United Kingdom is one of our closest allies—and they make some pretty great television shows and movies! 
So it's no surprise that many Brits want to move to Canada. But can a British citizen live in Canada? What is the process? Let's break it down.
The Basics of Moving to Canada
The first step in moving to Canada as a British citizen is getting your paperwork in order. 
You'll need a valid passport and proof of citizenship (such as your birth certificate), plus any other documents required by the Canadian government, such as police certificates, medical exam forms, and evidence of funds for living expenses. 
Once these documents are ready, you can apply for permanent residence status in Canada through the Express Entry Program or the Provincial Nominee Program.
The next step is finding a place to live in Canada can be tricky, especially if you plan to move from the United Kingdom. 
Luckily, numerous resources are available online to help you find an apartment or house in Canada – make sure you research beforehand to know what kind of neighborhoods and housing prices are available in your desired city.
Finally, once you've settled into your new place, a few more steps must be taken before officially becoming a Canadian citizen. 
These include obtaining permanent residence cards and applying for health insurance coverage through the provincial or territorial government where you reside. 
You'll also need to apply for a Social Insurance Number (SIN) from Service Canada before you can start working in Canada.
What Type of Visa Do British Citizens Need to Move to Canada?
As a British citizen, you've probably asked yourself this question at least once in the past few years: what type of visa do I need to move to Canada? The answer is more complex than you might think. 
Let's take a look! Depending on your particular situation, you could be eligible for various visas.
The Temporary Resident Visa (TRV)
The Temporary Resident Visa (TRV) is the most common type of visa issued to British citizens moving to Canada. This type of visa allows people to stay in Canada for up to six months at a time and can be renewed multiple times. 
There are two main types of TRVs; single-entry visas and multiple-entry visas. Single-entry visas are valid for only one entry into Canada and must be applied whenever you want to travel back into the country. In contrast, multiple-entry visas allow multiple entries over a set time without having to reapply each time.
The Work Permit
Consider applying for a work permit if you want more than just a short break from Britain. Work permits are temporary work visas that are valid for up to four years and allow people who have obtained employment in Canada the opportunity to live and work in the country legally. 
The requirements vary depending on the type of job you're applying for and how long it will last. Still, generally speaking, applicants must meet specific language proficiency requirements and prove that they have enough money saved or available through other means to support themselves while working in Canada.
The Permanent Residency Card
Finally, consider applying for permanent residency if you're serious about making Canada your new home. A permanent residency card is issued by immigration officials on behalf of the Canadian government and grants holders indefinite leave within the country's borders. 
To apply for permanent residency status, you must meet specific criteria, such as having strong ties (family or otherwise) within Canada and being able to financially support yourself independently without relying on public funds or government assistance programs, among other things. 
It's important to note that each application is evaluated individually, so there's no guarantee that your application will be accepted or denied, even if all criteria have been met.
What You Need to Know About Becoming a Canadian Resident
You're not alone if you've ever dreamed of living in Canada. People from all over the world are drawn to this beautiful country, and with good reason. 
Canada has a lot to offer immigrants looking for a new home, from its breathtaking natural scenery to its welcoming culture. But before you can make your dreams of residing in Canada come true, there are some requirements you need to know about. Let's explore what it takes to become a resident of Canada.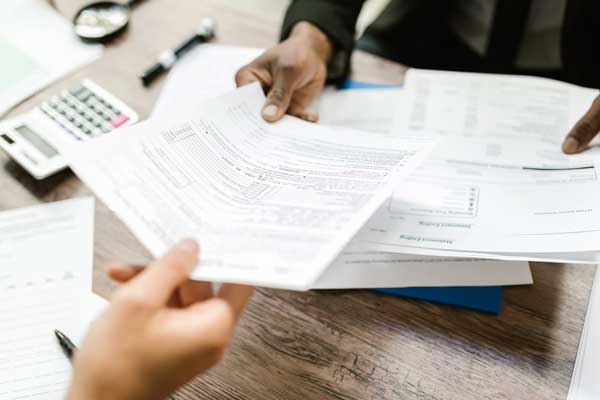 Types of Residency Statuses in Canada
Several residency statuses are available for those hoping to move to Canada. The most common ones include permanent residence (PR) status, temporary residence (TR) status, and student residence (SR) status. Each type has its requirements that must be met for an individual or family to qualify.
Permanent Residence Status Requirements
The primary requirement for permanent residence status is that the applicant must have a valid job offer from a Canadian employer or show that they have enough money to support themselves without relying on government assistance once they arrive in the country. 
Additionally, applicants must provide proof of medical insurance coverage and pass a background check. Finally, applicants must also demonstrate their knowledge of either English or French by passing an approved language test.
Temporary Residence Status Requirements
To qualify for temporary residence status, applicants must demonstrate that they have enough money to support themselves and will not rely on government assistance during their stay in Canada. 
Additionally, applicants must pass a medical exam and criminal background checks as part of their application process. Finally, the applicant must also provide documentation showing proof of travel arrangements out of the country once their visa expires or is revoked. 
Student Residence Status Requirements
For student residency status applications, individuals must provide proof that they are enrolled at an accredited college or university in Canada and evidence that they have sufficient funds for tuition and living expenses while studying there. 
Additionally, applicants may be required to pass language tests depending on which educational institution they plan on attending. Depending on their nationality or country of origin, they may also need additional documents such as passports or birth certificates. 
What You Need to Know About Working in Canada
As an immigrant, you may be eager to start working in Canada. But before you take the plunge and jump into a new job or business, there are a few restrictions you should know about. Understanding these restrictions will help you work legally in Canada and maximize your opportunities.
The Good News
The Canadian government welcomes immigrants with open arms, as they contribute significantly to the Canadian economy. The good news is that most jobs and businesses are available for immigrants to pursue. Some restrictions must be considered when looking for work in Canada.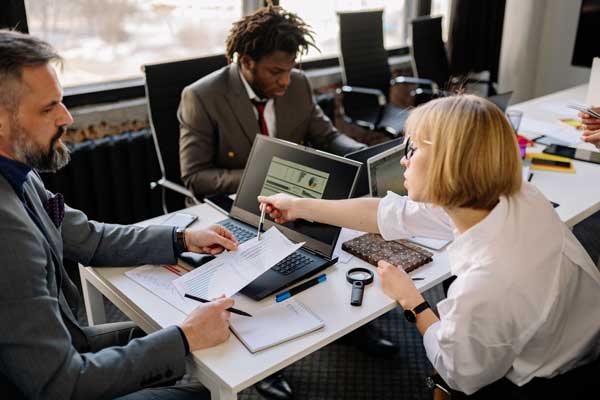 Restrictions on Jobs & Businesses
Some specific jobs and businesses have restrictions on them for new immigrants. These include professions such as medicine or law, which require additional certification or licensing beyond what is necessary for permanent residency in Canada. 
Additionally, there are some industries where an immigrant may need additional training before applying for a job position or starting a business venture.
Other Considerations In addition to the abovementioned restrictions, additional considerations must be considered when working and doing business in Canada. These include obtaining work permits, visas, health insurance coverage, and understanding the tax implications of living and working in Canada. 
It's also important to educate yourself on local labor laws to protect your rights as an employee or employer while abiding by all applicable laws and regulations.              
How Long Can I Stay in Canada Without Becoming a Permanent Resident?
Canada is one of the most sought-after destinations for immigrants looking to start a new life and find better opportunities. But if you're an immigrant, you may wonder how long you can stay in Canada without becoming a permanent resident. 
The answer depends on several factors, including your country of origin, visa type, and other criteria. Let's examine how long immigrants can remain in Canada without obtaining permanent residence status.
Temporary Residence Permits and Visas
If you are from a specific country, you can visit Canada as a visitor for a limited time without obtaining a visa or temporary residence permit (TRP). Visitors from countries like the United States, Mexico, Australia, Japan, and South Korea do not need visas or TRPs to enter Canada for business or pleasure. 
However, their stay is limited to 6 months at most. If you enter Canada from one of these countries as a visitor and remain there for more than six months without obtaining permanent residence status, you must leave when your permitted stay expires.
For visitors from other countries which require visas or TRPs before entry into Canada, the length of stay can vary depending on the type of visa or TRP they have been issued. For example, student visa holders can generally remain in Canada for up to three years. Work usually permits only one to three years, depending on the work type and the worker's qualifications. 
Additionally, some visitors may be issued short-term visas that allow them to remain in Canada for up to six months. Others may be granted multiple entries over multiple years, with each visit lasting up to six months per entry.
There are also special categories, such as refugees who can apply for long-term residence permits, which allow them to remain in Canada indefinitely until their application is approved or denied by Immigration authorities. 
Additionally, some business people may qualify for extended stays if they meet specific requirements established by Immigration authorities, such as having sufficient funds available during their stay and meeting other criteria related to their purpose of staying in the country.
Getting Your Canadian Citizenship, the Easy Way
So, you've decided to make Canada your home. Congratulations! But wait, what's next? How exactly do you go about getting Canadian citizenship or permanent residence status? 
There are many ways to do it, but not all are easy or cost-effective. Let's take a look at some of the options.
Applying for Citizenship
The most obvious option is to apply for citizenship through Immigration, Refugees, and Citizenship Canada (IRCC). However, this can be a long and expensive process involving much paperwork and fees. You must also meet specific residency requirements—you must have lived in Canada as an official resident for at least three out of the previous five years before applying. Other conditions must be met, including language proficiency and knowledge tests.
Immigrant Investor Program (IIP)
The Immigrant Investor Program (IIP) was introduced in 1986 to attract foreign investors who could contribute to Canada's economy through job creation and capital investment. Through this program, applicants must invest $800,000 into an approved fund or project the Canadian government runs. 
This option is not cheap but attractive if you have the funds available and are looking for a more straightforward approach than applying for citizenship through IRCC.
Express Entry System
The Express Entry system was introduced in January 2015 as a way to fast-track immigration applications from qualified candidates with work experience in specific fields such as engineering, finance, or computer programming. 
The application process is much faster than traditional immigration processes, with many applications being processed in less than six months! To qualify, applicants must meet specific criteria like having at least one year of full-time work experience in the past three years and meeting language requirements set out by the Canadian government.